TAVERHAM CONSERVATORIES
Building On Your Ideas Since 1985
Give your home the touch of class it deserves, ably assisted by our team of home improvement experts!
TAVERHAM CONSERVATORIES
We are reliable and experienced home improvement specialists
Looking to improve rather than move? from stylish windows and doors to tailor-made conservatories and orangeries. we have the products to suit you and your home!
TAVERHAM CONSERVATORIES
Home Sweet Home
A house is made of bricks and beams. A home is made of hopes and dreams.
Call our friendly and helpful home extensions team on 01603 262 300 today!
Exquisite home extensions covering the entire Norfolk area
Taverham Conservatories & Windows have been serving customers throughout Norwich and Norfolk for over 30 years. We are a family-run business of home improvement professionals with a particular enthusiasm for designing and installing beautiful home extensions. Our expert team will take care of everything, up to decorating stage, and all of our work is covered by our comprehensive 10-year guarantee.
A fully personalised service, for every customer
One of the most important considerations when deciding on home improvements and home extensions is how they will look in relation to the rest of your property. Here at Taverham Conservatories & Windows, we understand this concern. 
We are able to draw on over three decades of experience to provide you with a completely bespoke solution that complements your existing setting perfectly. With many customers across Norfolk and Norwich, you can be sure that we will maintain an extremely high standard of craftsmanship at all times.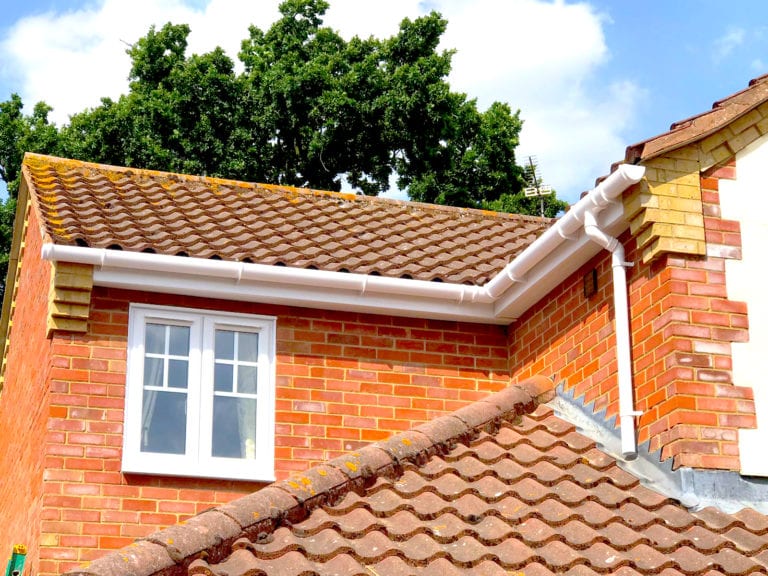 Choosing the style of your conservatory is an important decision and one that you need to consider carefully. Last time out we covered the Lean-To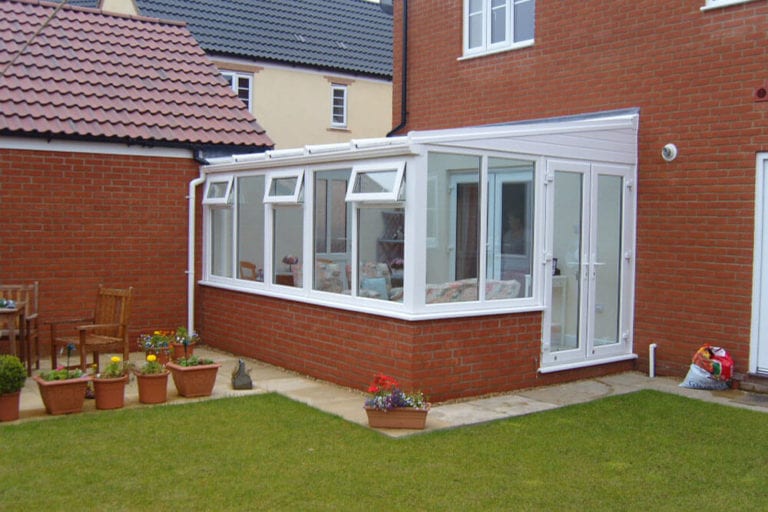 There are a range of different conservatory styles and each style can be design to compliment your home. The simplest design is the Lean-To. The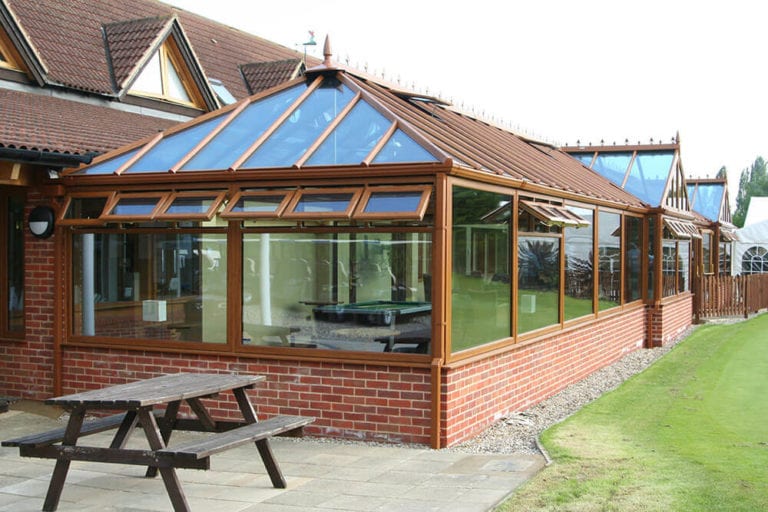 "I went window shopping today! I bought four windows!" – Tommy Cooper What better way to start this blog than with a bit of relevant
What our customers say about us
"Taverham Conservatories did an amazing job creating our conservatory and orangery extension. We were delighted with the quality, appearance and workmanship on the build.
"WOW!! Had these guys build me a conservatory and it was way and above what I expected - the quality is superb. Right from the first meeting with Graham and Colin it's gone like a dream. The professionalism of the workforce, ground works, builders and the guys who erected all the framework was outstanding. The plasterers, plumbers and electricians were all quality tradesmen. Thank you guys for an excellent job."
"Excellent company who do 1st class work with friendly staff. Fitters were friendly from the start of the job & left everywhere clean and tidy. I thoroughly recommend the company."
"Great company, top class service, friendly staff and the personal touch is exactly what you need from a local business."
"I would strongly recommend this company. From start to finish very polite. Professional and good value. The fitters were brilliant apart from their singing! and the design staff did their job and made us a beautiful conservatory."
"I had new windows and doors installed by Taverham and from start to finish they provided me with an efficient, hassle free service. From the salesman to the fitters, everyone was professional in every manner."
"We love our new conservatory!!! The salesman was very professional and honest without over stating his welcome, which after past experiences was a welcome relief. He recommended designs and what styles and materials would compliment our property. The fitters were hard working in not easy conditions. All in all a pleasing and professional experience. Would definitely recommend!"
"We had windows fitted and the quality of the work was very high."
"Had a full set of new windows and doors by these guys. Great service. Great product. Wouldn't hesitate to have them do further work or recommend to others."
"Thank you for our new windows, doors, guttering etc. Amazing job!! Will defiantly recommend."
"I have been extremely impressed by the professionalism, skill and friendliness of all involved with my project. We are really pleased with the new orangery."
"Thank you for our new conservatory. We are both very happy with it!"
Thank you for providing us with a fantastic live in orangery, that has exceeded our expectations. The whole process from the initial sales meeting, through the planning phase and to the eventual construction and completion has been excellent."
"My sister and I would like to express our delight with the construction of our beautiful orangery. The finished product has completely exceeded our expectations."
"Many thanks for your friendly and professional service."
"Worked very quickly and left no mess. All were very helpful."
"Please pass on my thanks to everyone who worked on my orangery. I am so pleased with the finished result."
"thank you very much for the effort and hard work. We are thrilled with our new room!"
"We would like to say thank you to your team for all the good work done on our conservatory."
"Thank you for building our stunning orangery. We all love it! From start to finish the process was hassle free, with all the tracks involved being friendly and professional."
"Thank you very much for building our new room. We are really pleased with the products. I would also like to say that the whole process ran very smoothly from start to finish, dealing with polite, professional and knowledgeable staff."
"I want to thank you all for completing my conservatory so well. I would recommend Taverham Conservatories without hesitation"
"This is the third time that we have used Taverham Conservatories and once again we are delighted with the installation and the way it was carried out".
"Both fitters are a credit to your company and good ambassadors for a job well done".
Why wait? Get in touch! Request a call back using the form below.